Each year we hire a group of new counselors, often international, to breathe new life and energy into the Billings staff! The directors spend months and months looking for the best staff to join our family because we know that they will bring fresh ideas, creativity, and incredible life experiences to our camp. A few of our new counselors would like to introduce themselves below…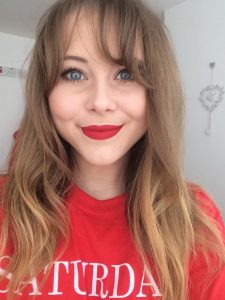 Sasha Humphreys, Waterfront/Drama (England)
Hello! My name is Sasha Humphreys, I'm from a small town called Rugby in England. I've recently graduated in Liverpool studying Drama, I was a national synchronized swimmer for 11 years and have recently perfected the art of eating numerous Easter eggs in one sitting! I'm very excited to join the Camp Billings family as I've heard only positive things and to see all the amazing talent and enthusiasm amongst you all! See you soon!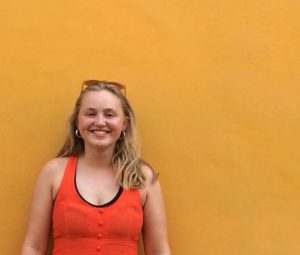 Caitlin Hobbs, Canoeing (England)
I'm Caitlin, I work at the BBC in Radio Production, and I LOVE food. I work on the Food & Farming Awards which means eating a lot of great food. I share a horse in Bristol where I live, I love country music, and last year I was the celebrant at my friends' wedding…I am very excited to come to Camp Billings to meet everyone and spend every day by the beautiful lake. After camp, I'll be traveling to Central America and am hoping to go diving.
Adam Hanna, Backpacking (Ireland) 
Hello! This photo is me at the summit of a mountain named Slieve League in County Sligo in Ireland. What peaked my interest to work at camp billings particularly, is the beautiful countryside that exists at Vermont. I literally cannot wait to be hiking or camping underneath the glowing starlight, with a group of unbelievable people, what an adventure to come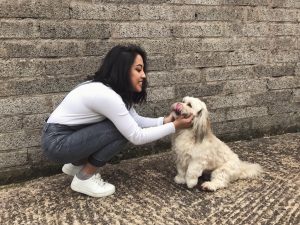 Mariele De Guzman, Crafts (Northern Ireland)
Hey, I'm Mariele De Guzman, I'm from Northern Ireland, but I was born in the Philippines. Although currently study in Liverpool for University, I've lived in Ireland for 14 years now. I've always wanted to do Camp America since I was about 13 but then realized you were only allowed to do it as soon as you turned 18! But I guess here I am, counting down the days until camp… who knew? Okay so something interesting about myself? I loooovee animals, I've had a fair share of pets growing up but right now all I have is a dog called Keino. I'm 5ft tall which is really small I know… & I'll be celebrating my 20th birthday at Camp with all my new friends, which is gonna be amazing! I'm so excited to share and get to experience the American culture with people from around the world & to get to see new places & meet new people is what I'm looking forward to the most. I love how I get to teach ceramics & pottery. I never knew I would've been able to get this opportunity when I was studying it, never mind to do it in another country. I can't wait to be at Camp, so roll on June 10!!!!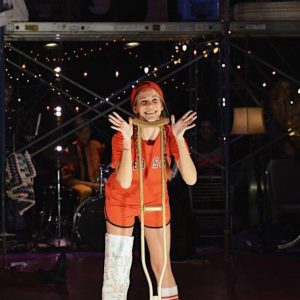 Olivia Echegaray, Ropes (California)
I am so excited to return to Billings this summer after 7 years! I am about to graduate from The Boston Conservatory's musical theatre program. I'm excited for evening program, songbook songs, and I hope Dudley will finally teach me how to do the butterfly stroke!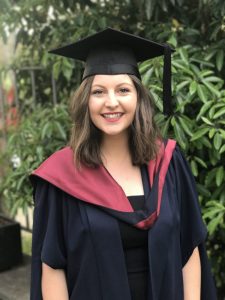 Tori Lancaster, Backpacking (Australia)
My name is Tori, I am a teacher in Melbourne, Australia, and am very excited to be joining Camp Billings this year! I am also a Scout leader, have been involved in Scouts since I was about 8 years old, and love the outdoors. My other hobbies including traveling, reading, and cake decorating. I have my own small cake decorating business, I've done lots of 21st and engagement cakes, a tractor cake, and even a jar of Vegemite cake! I recently got back from a 2 and a half month trip through Africa, Europe, and Scandinavia, and loved every second of it. I have only been to the US once when I was 8 years old, so I'm very keen to get back, explore as much as I can, and meet all the lovely people at Camp Billings!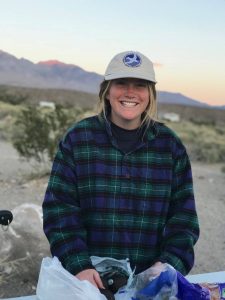 Kitty Young, Ropes Course Director (Maryland)
Hey, hey, hey! My name is Kitty, and I'm new to Camp Billings this summer! I'm originally from Annapolis, Maryland, but I'm currently studying geology at Pomona College in Southern California. I think the best way to start the day is with a sunrise paddleboard (or really anything on the water), the Fourth of July is hands down my favorite holiday, and my nose is perpetually red in the summer despite slathering on sunscreen… you'll see. I'm most looking forward to learning camp songs and meeting all of the people who make the Billings family so special!