Need some Billings swag off-season?
You may purchase a selection of our merchandise online. All prices include taxes, shipping, and handling (T, S, & H). If you have any questions, please email our store manager Anna Pond. (Please note that Anna is not physically at camp — there is a separate Camp Store when Camp is in session.)
We will do our best to ship orders in 7-10 days. If you run into any PayPal issues on this page, please use the email link above to let me know and I'll try to fix the problem as soon as possible! 
New to the online store: Sweatshirt Blankets!! : $40
Just in time for chilly fall and winter — we have Camp Billings Blankets! They're soft like our sweatshirts and very cozy! Measurements: 50 inches x 60 inches. Billings blue blanket with white logo. We have a limited supply of these so get one while you can!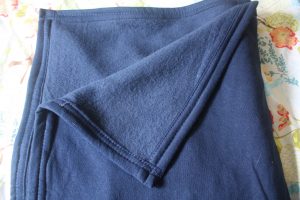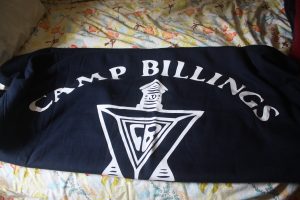 Water Bottle: $15
Stay hydrated all year long!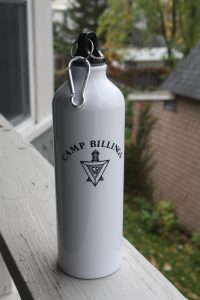 Long Sleeve Shirt: $17
A new style with a classic logo! This long sleeve shirt is perfect for slightly chilly nights at camp, or a nice brisk fall morning! (Hint: it's actually perfect for every season!) This shirt is the same company and style as our short sleeve shirt, and the sizing is unisex.  Adult sizes S-XL. 100% Cotton.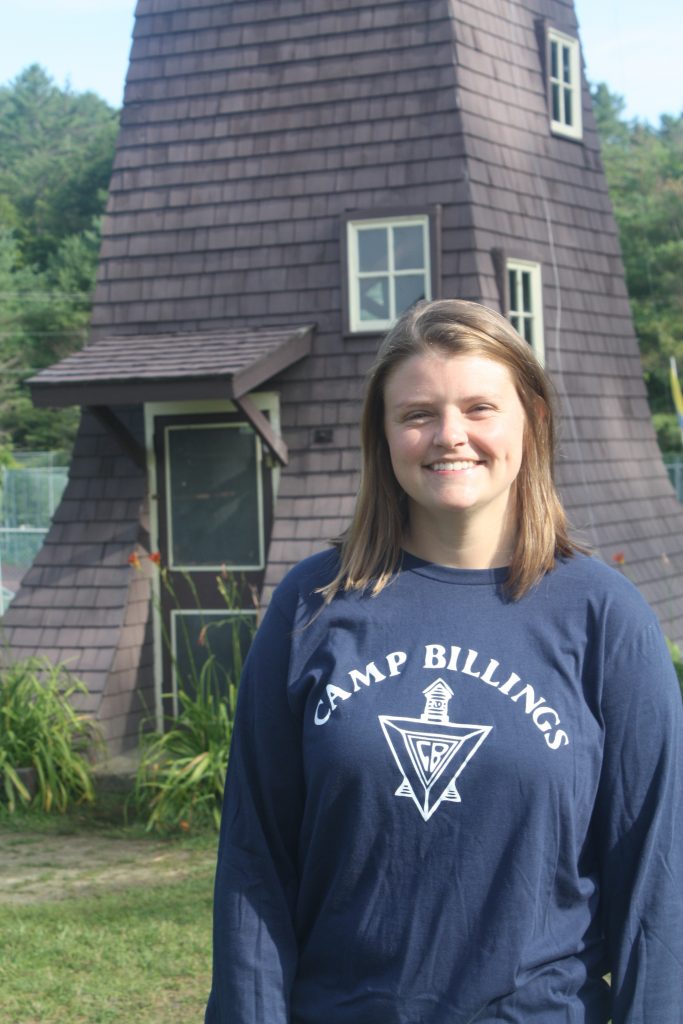 ---
CB Hooded Sweatshirts: 35$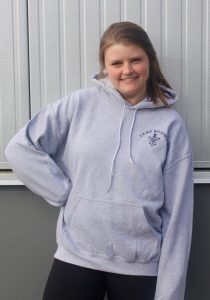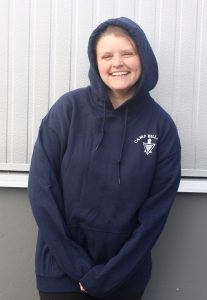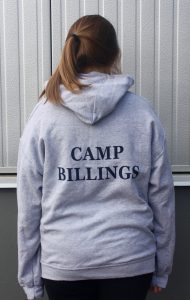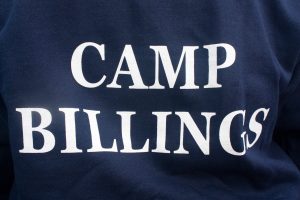 Perfect for a winter night at home or a chilly night at camp, our Camp Billings hoodies are perfect for every season. With the Clocktower logo on the front (where the heart is!), "Camp Billings" on the back, a front kangaroo pocket, and a drawstring for the hood, our hoodies have everything you need! Available in navy and heather grey, sizes Unisex Adult S – XL. 50% Cotton, 50% Polyester.
---
CB Zip-Up Hooded Sweatshirts: 35$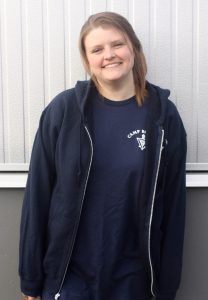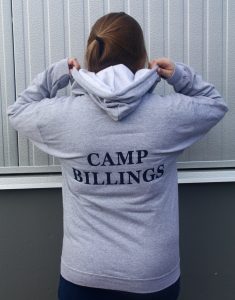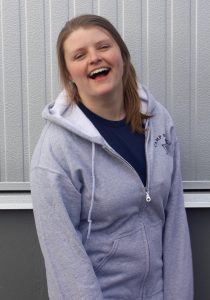 Our hoodies also come in the zip-up style! These sweatshirts are perfect for every age and every activity.  With the same logos and drawstring, the zip-up has two front pockets and is as comfortable as ever. Available in navy and heather grey, sizes Unisex Adult S- L. 50% Cotton, 50% Polyester.
TO HERE
---